Picking up from last week…
How to deal with suffering
The Biblical model never asks Christians to deny, dismiss, or minimize suffering. In fact, there is an entire book of the Bible (Lamentations) devoted to the expression of grief. As we discuss later, Job had his outpouring of grief and emotion memorialized for all time in the pages of Holy Scripture (e.g., Job 3:11, 19–20; 10:19). The Bible shows us that suffering is real and will[1] (not may) be a part of our Christian experience. The Bible may not explain suffering, but it certainly does affirm that when we receive the cup of salvation[2] from God, we also accept the contents of that cup. Accordingly, as the apostle tells us, "think it not strange concerning the fiery trial which is to try you" (I Peter 4:12, KJV). This certainly does not mean the Bible encourages glorifying or wallowing in melancholy. Rather, it simply acknowledges that the Christian walks on the via dolorosa, the road of sorrow that was first traversed by our Messiah, a Man of sorrows.[3], [4] Indeed, God is sovereign, and within His sovereignty is prescribed suffering, the exact reasons and mechanisms of which God has not fully revealed to us. These things remain mysterious,[5] and as the Book of Job tells us, the title character never got a specific answer about why he suffered. In fact, God answers Job's questions with enigmatic questions that don't give specific answers but reveal who God is.[6] And, although God is sovereign, we never look at our neighbors and say, "It all happened because of God's will" and then casually shrug our shoulders to the misfortune of others.
Rather, our hope is grounded in the future, where God will alleviate all suffering, and this recognition animates our pursuit to be agents of easing in a world ripe with torment.[7] God's plan for suffering is more than restoration—it's redemption whose eternal weight of glory far exceeds our present suffering. We thus look at those who are the most vulnerable and on the margins of society with a purposeful intent to make up for their suffering and the injustice they have experienced.
I will get into how to deal with suffering shortly. I want to pause briefly to detail how not to deal with suffering or to discuss secular coping mechanisms that have no validation in the Bible. Popular coping mechanisms often entail fleeing in times of hardship and result in a crisis of faith. It's worth mentioning these strategies here because as is often the case, popular culture can infect sound Bible doctrine. Take note that the Bible repudiates any attempt to deal with suffering by substitution.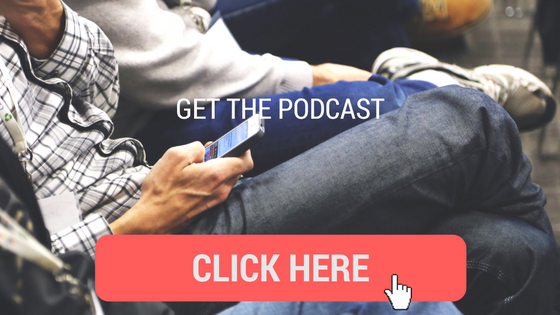 Do not deny suffering. Here, the way to overcome suffering is to dismiss it as something much less serious than it is. One variant of this is to say that all of life (not only suffering) is meaningless, which denies the full force of hardship. Another variant is expressed in the common saying, "mind over matter," where, inexplicably, a person can simply separate himself or herself from anguish that is "illusionary." A subliminal premise that supports the denial of suffering is that nothing good can ever come from it, so rejection is a reasonable strategy. Indeed, suffering is never for nothing, and as God is sovereign, suffering does not happen "just because," and it is therefore not meaningless. Suffering has meaning, on the one hand, as it directs our attention to the sin that caused it; suffering has meaning, on the other hand, as corrective chastisement from The Lord.[8] Even more, as we will learn in Part III of this episode, suffering also has meaning as it directs us to a deeper understanding of The Lord. The denial of reality is never a tenable strategy. I would never suggest telling parents who just lost a child that their grief is an illusion.
Do not try to minimize suffering. Many preachers and Bible teachers may have sincere intentions when they tell people things like, "You can't change your reality but you can change your response." They may also say things like Bildad and Eliphaz (Job 2:11) said and deal in platitudes such as, "Keep a stiff upper lip." Ultimately, being sad, mourning, or experiencing grief is not a sin, and Jesus Himself said that those who mourn are blessed.[9] Ecclesiastes tells us that there is a season and a purpose for weeping and mourning.[10] At Lazarus's tomb, Jesus wept,[11] and when Jacob thought that his son (Joseph) was dead, he tore his clothes in anguish and mourned for many days.[12] If you watch enough TV late at night, you'll see commercials that tell you that feeling sad is always wrong and that you should take a pill to fix that. What the Bible says is that it is a perfectly normal and legitimate human response to suffer and that there are appointed times to mourn and to feel sad. These are normal parts of the normal human experience, and grief is a legitimate human emotion.
When minimizing suffering, the reality of suffering is never denied, but people try to temper their responses by controlling their emotions. I can remember reading a presumably "enlightened" perspective from a secular author, who casually quipped that bad things happen because things happen and we just happen to notice adverse phenomenon more. Suffering is merely accepted as a brutal fact over which normal people have no control. Therefore, as this faulty logic proclaims, because we can't change things, we have to take control of how we respond to it. This model tacitly tries to ignore the problem by persuading people to minimize their own feelings.
Do not try to counteract suffering. This strategy probably is most accessible in everyday life. Here, a person tries to balance suffering with larger and larger amounts of pleasure, hoping to forget. The saying "to drink away the pain" testifies to this strategy. Hence, people who are genuinely hurting, for example, turn to sex, alcohol, and drugs to ease the pain caused by something else. This strategy is one of escape, and again, never deals with the problem directly. Once the temporary high goes away, the person is once again faced with misery.
What did Jesus say about how to cope with suffering? At the time of writing, people in Haiti are experiencing the aftermath of hurricane Matthew, which has left more than 1,000 people dead on the island. Many more have been left homeless, and because of poor sanitary conditions, cholera has broken out. Well, what about all of the Haitians? Why did all those people have to suffer? What if I told you that you are asking the wrong question? Consider what Jesus says in Luke 13:1–5 (NASB):
"Now on the same occasion there were some present who reported to Him about the Galileans whose blood Pilate had mixed with their sacrifices. And Jesus said to them, "Do you suppose that these Galileans were greater sinners than all other Galileans because they suffered this fate? I tell you, no, but unless you repent, you will all likewise perish. Or do you suppose that those eighteen on whom the tower in Siloam fell and killed them were worse culprits than all the men who live in Jerusalem? I tell you, no, but unless you repent, you will all likewise perish."
What should we make of Christ's words? In response to questions about the historical incidents of Pilate murdering Galileans in the act of worship and 18 people being crushed by the tower of Siloam, Jesus responds with the same phrase: "Unless you repent, you will all likewise perish." In both instances, regular everyday people were minding their own business and because of something beyond their control, died, and this undoubtedly caused suffering. Jesus did not respond by saying, "It is what it is." He did not respond by saying these acts happened because of sin or because of God's retributive justice. So what was Jesus really saying? As R. C. Sproul noted:
"The words [Jesus] gave were words that theologians put under the category of the hard sayings of Jesus. He said, "Unless you repent you will all like-wise perish" (Luke 13:5). What an answer! What is Jesus saying here? I think that what He is saying is that these people were asking the wrong question. The question they should [have] asked is not "Why did God allow these innocent people to die by having a tower fall on their heads?" Rather, the question they should have asked is: "Jesus, why didn't that tower fall on me?" … The real question is: Why has God not destroyed us all since we got out of our beds this morning? Why does He tolerate us as we continue our work of sin and destruction upon His planet?"[13]
Jesus makes it clear in Luke 13:1–5 that greater sin was not the cause of suffering in this case. Yet He does not give a clear and specific answer to the question, "Why suffering?" Instead, Jesus directs our attention toward ourselves so that those who perished inform us that tomorrow is never guaranteed and that realization animates our reliance on God. Once again, we observe here that suffering is not for nothing. Moreover, it must be mentioned that although suffering is related to sin, many people will not suffer in direct proportion to their sin like the Galileans. Job and the man born blind (John 9) suffered out of proportion to their sin. Jesus did not sin at all, yet He was crucified.
What Jesus was telling His listeners in Luke 13:1-5 is, "Hey, guys; guess what? You are suffering far less in proportion to your sin. That should compel you to consider your ways. Repent, or you will all likewise perish."
Truly, if the only thing anyone knew about suffering was what they saw in the world, it would quickly become obvious that they face an insurmountable obstacle and a tremendous mystery. It is a problem so big and so vast that it is beyond our reach. The mystery is therefore something no one can solve, and if a reason lies behind all the pain, it certainty is not clear. How then do we deal with the problem? How can we look at all the pain in the world around us and still trust in and believe God? Ultimately, the things we are incapable of doing about suffering are innumerable. However, we can do a few things with suffering. The latter option is the focus here.
The late Roman Catholic nun, Janet Erskine Stewart, once said, "Joy is not the absence of suffering but the presence of God." Oftentimes, what we discover is that the deepest depths of our troubles is where we find our most profound understanding of the Almightily, where God no longer gently whispers to us but roars in our ears. A seminary professor of mine always says that crisis is the door by which God enters our lives because in times of strife, our hearts are the most receptive to The Lord. At the Cross, we have the clearest intersection and interpenetrating unity between visible, physical, suffering and the invisible, spiritual love of God, who although allowing torture to happen, always has the glorified resurrection in mind. As Romans 8:17 says, "If so be that we suffer with him, that we may be also glorified together." Verses 18–19 go on to say that in spite of our present sufferings, God always has something bigger and grander up His sleeve that we are not privy to in the present.
Consider what the prophet writes in Isaiah 43:1–5 (KJV):
"Fear not: for I have redeemed thee, I have called thee by thy name; thou art mine. When thou passest through the waters, I will be with thee; and through the rivers, they shall not overflow thee: when thou walkest through the fire, thou shalt not be burned; neither shall the flame kindle upon thee. For I am the Lord thy God, the Holy One of Israel, thy Saviour: I gave Egypt for thy ransom, Ethiopia and Seba for thee. Since thou wast precious in my sight, thou hast been honourable, and I have loved thee: therefore will I give men for thee, and people for thy life. Fear not: for I am with thee."
Notice that God does not say, "Everything will be fine." He does not say, "You will feel better tomorrow." He says when you pass through the waters, when you pass through the fire, when you endure and face trials and tribulations, know and understand that "I am God." The psalmist wrote, "Yea, though I walk through [emphasis added] the valley of the shadow of death, I will fear no evil: for thou art with me [emphasis added]; thy rod and thy staff they comfort me" (23:4, KJV).
So, when we walk through the fire and our feet are scorched from the hot coals or when we feel impending doom from the waters rising around us, we want to know why God isn't doing something. We want to know why He is silent at the height of our troubles. We want to know when our tribulation will be over. This is what we want. But what God is telling us is very simple: trust me. He says, "Fear not: for I am with thee." God does not equip us with an answer but bestows His presence upon us. He tells us that "thou are mine" and that the elect are chosen before the foundation of the world for glorification.[14] What this means is that we are going through a situation that God already knows the outcome of and for which He has already prepared a resolution.
God instructs us to lean on Him and to trust Him[15] so that we can progressively learn to imitate Christ, who obeyed God perfectly. It is from this posture that we realize that suffering is a part of our sanctification.[16] This is the theological thrust of what James wrote in 1:2–4 (KJV):
"My brethren, count it all joy when ye fall into divers temptations; Knowing this, that the trying of your faith worketh patience [emphasis added]. But let patience have her perfect work, that ye may be perfect and entire, wanting nothing."
The Greek word translated as "temptations" is peirasmos, which also means adversity, trials, or a test of a person's fidelity. James clarifies that, figuratively speaking, while the fire of trials may burn and transiently hurt us, the fire also purifies and completes us so that we progress in our walk with God.
Look at what Paul says in Colossians 1:24, "[I] now rejoice in my sufferings for you, and fill up that which is behind of the afflictions of Christ in my flesh for his body's sake, which is the church." Paul does not write that he rejoices because his sufferings are gone. Rather, he rejoices in his sufferings, using Christ as an example and a source of hope. Paul realizes that his current afflictions are not for nothing, and just as Christ suffered for the community of believers, he too will endure his tribulations keeping the end in mind. It is Christ who told us, for example, that blessed are those who are persecuted for the sake of righteousness.[17] Paul rejoicing in his sufferings neither denies nor tries to minimize his pain. Rather, he tackles the problem head on and directly confronts his reality. He is not courageous in his own might, but finds peace in God. The apostle Peter expresses the same sentiment in I Peter 4:12–13 (KJV):
"Beloved, think it not strange concerning the fiery trial which is to try you, as though some strange thing happened unto you: But rejoice, inasmuch as ye are partakers of Christ's sufferings; that, when his glory shall be revealed, ye may be glad also with exceeding joy."
Once again, we have a man of God speaking of suffering and "fiery trials" as a normal part of the Christian experience, and in this expectation, there is an apparent harmonious contradiction: that a sovereign and loving God is actually allowing bad things to happen. Why? Because real love always involves sacrifice, and the love of God has a purposeful and eternal intent. Even more, Peter encourages us that when we partake in Christ's sufferings, His glory will be revealed to us so that in spite of our misery we may find joy. What is clear is that joy is a spiritual gift that is a fruit of the Holy Spirit.[18] Joy, being spiritual, therefore is independent of natural circumstances. This is why, for example, when Paul and Peter write of having joy in the midst of adversity, that joy isn't a blind leap that ignores their problems, puts on a happy face, and self-generates feelings of elation. Rather, it is a sense of delight in the Father, through Christ, by the Spirit, that can pick you up despite what is happening around you. God never intended for the elect to be tossed back and forth by the waves of changing tides. Instead, we are to stand firm in Christ and "stagger not."[19] Joy is God-dependent and helps to explain why probably the most optimistic book in the entire Bible—Philippians—was written by Paul while he was in chains and in jail. The world cannot touch and can never compete with legitimate Spirit-gifted joy. In fact, any gift from God is spiritual and therefore is independent of the natural world. Legitimate Biblical faith, for example, is not conditional on circumstances.[20] This makes it clear that happiness is only a watered down version of joy because happiness is a function of the soul and is dependent on circumstances. You don't need God to just be happy, which is why Satanists and atheists can be very happy. Pleasure is the flesh's heavily diluted forgery of joy; it is not only dependent on circumstances but also temporary and less and less satisfying the more people indulge themselves.
Let us also not forget that Paul was the one who suffered from a thorn in his side and prayed for God to stop his suffering, and God told him no![21] How could a loving God allow this to happen? Thankfully, Paul writes what God told him: "My grace is sufficient for thee: for my strength is made perfect in weakness" (II Corinthians 12:9, KJV). Paul also clarifies that the reason he was given a thorn in the first place is so that he would not get conceited. After all, back then, Paul was a very big deal. How does this help us now? Because Paul's suffering was not for nothing, and God cared for Paul so much that He wanted His chosen servant to be glorified in eternity. Therefore, God allowed something bad to happen to Paul to keep him within the borders of His commands. The devil would have been extremely happy if Paul had become conceited and had begun oppressing people instead of liberating them with the gospel. Paul realized this and accepted his thorn in the same way Christ accepted His "thorn" and endured the Cross. Both men realized that something greater is at stake and God doesn't have any gain in people losing faith and perishing.[22]
The point Paul and Peter were making is that when we suffer, we are comforted by the one who already endured. And yes, it is clear that the Bible talks about suffering a lot because the Christian faith, being the only legitimate truth, doesn't try to run away from life's tough problems. It runs right up to suffering and tackles it head on so that you may have peace in the midst of pain. So indeed, during your times of strife, if you ever want to know why God hasn't done something for your situation,[23] rest assured that He already has with Jesus on the Cross. You may be reading all of this and asking yourself one harsh question: Why bother? That is, if following Christ means picking up your Cross[24] and enduring suffering, wouldn't it be easier simply not to follow? And the answer is, of course it would be. Of course your life would be easier here and now on earth. But the question now becomes of what profit is it to you to gain the present world and lose eternity?[25] Hell is full of people to whom God says, "Thy will be done."
The key then to coping with suffering is to recognize that it is never for nothing. When we accept this fact, this does not mean we have a clear explanation for, "Why suffering?" This does mean that we cast our burdens on God,[26] who we can rely on and who already endured the Cross for our sakes. Truly, when we come to God with a broken heart, it is written that He will not despise us.[27]
It is then that our identity as Christians truly comes forth in times of suffering: that we do not respond in spite, hostility, or bitterness, but we are free to respond to God with gratitude that glorifies Him.[28] When pride, self-reliance, money, power, or denial fails to deliver, all that is left is God. Using Christ as the model, we offer ourselves in obedience and ask God, "Yes, Lord? What are you trying to tell me? What shall I give to you?" The Cross tells us that God has paved the way to new life and that that path always goes through Calvary. Life comes out of death, gloom is transfigured into glory, and suffering turns into redemption.
Truly, in all things, God is sovereign, He has a plan, and He has a purpose. Yes, we may never have a scientific explanation but we will always have Jesus who comforts us with the realization that suffering is not for nothing.
I hope to make this point clear in a personal story.
Charley
In 2010, my wife and I decided to start trying for a baby. After knowing each other for about five years and being married for just over one, we felt as if the time was right. We tried and tried, but after a few months, she still wasn't pregnant. We used apps to tell us peak ovulation time. We measured Chanelle's core body temperature to know when the time was right. More time passed and still no pregnancy. We were getting frustrated. As physicians, we were the ones in charge in our office, and we were used to things we wanted being done. That didn't work with babies. In fact, after a year, we both had a medical workup to make sure that there wasn't a problem. We were both perfectly normal. There was nothing to explain why we weren't pregnant. We sat down and thought about medications that increase the changes of pregnancy and possibly even IVF. Then, finally, on Thanksgiving Day 2011, my wife told me she was pregnant for the first time. It was a day of celebration and happiness, especially considering the long road we had traveled.
Our house was filled with positive expectations and cheerful dreams for the future. We thought about how to decorate the nursery and went to bed each night talking about who the baby would look like, how the baby would act, and whose personality the baby would have. Would the baby be a smarty-pants bookworm like dad? Or a personable wooer like mom? When we found out we were having a girl, one of the first things we did was devote serious time to choosing a name so we could start referring to her properly instead of as "baby." We absolutely refused to say "it." We decided on Charley Danielle Elizabeth Sadaphal. That may seem like a lot, but everyone in my family has four names.
The final weeks of 2011 were wonderful, and I was the more excited about the future than I had ever been. Finally, I thought, I will be a dad and get to experience what's it's like to have a child of my own. Yet elation turned into worry when my wife began getting sick.
We knew something was wrong when Chanelle began developing symptoms more than morning sickness. She would get up in the morning and just feel horribly unwell. She was nauseous to the point where even the sight of food repulsed her. Her eyes looked sunken and she would have intermittent bouts of pain that incapacitated her. She constantly felt weak, dizzy, and as if she was about to pass out. We went to go see the doctor. Her labs were highly abnormal. It was time to get our first ultrasound. I can still remember the ultrasonographer's face when she put the probe to my wife's belly. Immediately she looked as if her soul had been sucked out of her. Her face sank and her whole posture folded. I asked, "Is everything OK?" She said, "The doctor will be in soon to discuss results with you and your wife." When the doctor came in, she relayed that Charley had a whole bunch of problems. Her anatomy was abnormal. Her head was small, her kidneys had a hole in them, and her fingers were webbed. But all of that was workable. The biggest problem was with Charley's heart. It wasn't working as it should: the walls of the heart were weak and the valves in the heart were dysfunctional. The abnormal baby was making Chanelle sick. We were devastated. We were referred to get an echo, a special ultrasound of Charley's heart, which only made the news worse. We were heartbroken. We wanted to know what was going on. We needed to know why our baby was not normal. We went to get an amniocentesis, where a doctor takes a sample of fluid in a woman's pregnant belly to see what's going on. Then we got our answer: trisomy 9 mosaicism.
Trisomy what?
Trisomy 9 mosaicism is an extremely rare medical condition where the baby has an extra piece of DNA. Many people are likely familiar with trisomy-21, which causes Down's syndrome. Trisomy 9 by itself often ends in an early miscarriage, so a mom would never even know about it. Trisomy 9 mosaicism (TNM) means that early on when the baby's cells are dividing and multiplying, something goes wrong in one cell, and that cell passes its bad DNA to all of its descendants. Other cells are normal, so you end up with a mosaic of trisomy-9 cells and normal cells. This is something so rare that according to the geneticist who consulted with us, the chances of it happening are one in a billion. That means we were more likely to win the lottery or to be struck by lightning. The prognosis for the few children with TNM who make it to delivery is poor.
Why us? Why did this happen? Why trisomy 9 mosaicism? Why our first child?
This is when the real suffering began. Real, heartfelt, gut-wrenching pain. As a husband, the thing that bothered me the most was that my wife was suffering and I couldn't fix it. I couldn't make the problem go away. I had to sit there in impotent silence as the woman who only desired to be a loving mother to a child had to wake up and go bed with a reminder of her anguish—a baby in her womb with a genetic defect that was guaranteed have a bunch of serious medical problems before her life got started. While other moms-to-be look forward to a bright future, Chanelle couldn't escape being reminded of her misery. Now all the happy visits where the doctor tells mom and dad everything looks great turned into dreadful reports of more bad news. In this sense, this ordeal was easier for me because I was a spectator to the fiery trial. She was the one who stood in the center of the red-hot flame.
See the thing about TNM is that most parents who receive this diagnosis terminate the pregnancy and the problem goes away immediately. This wasn't an option for us. This is where things really get complicated, because TNM children who do make it to term are not likely to look normal because of several physical impairments that often require countless surgeries early on in life to correct. (And whether the child survives the surgery is a whole other story). Even if the child does appear to be normal physically, it is almost certain that he or she will have severe intellectual impairment and developmental delay. We had to ask ourselves some serious questions: Were we ready to have a special needs child? Can we really tell ourselves that our marriage will last under such huge stress? Are we ready to have our lives so radically changed? Are we willing to make all the necessary sacrifices? Will I be "damaged goods" forever? Will Chanelle be broken forever? Will Charley be teased and be a social outcast all her life? What will her quality of life be? Are we wise or selfish not to want Charley to live a life full of pain, countless surgeries, and a newborn life almost exclusively in the hospital? Is it wrong if we do abort our daughter? Is this happening because of sin? Is it because of God's wrath? What did we do wrong in our past? What in our walk needs to be corrected? Aren't we part of the "good" Christians? Yes, we are sinners but we are not that bad. Do we deserve all of this? What's the point of saying our prayers, going to church, paying tithes, and being nice to others if this is what happens? Is all of this part of God's will? If it is, why does God want Charley and us to suffer?
For the first time in my life, there was a problem I could not solve using the normal solutions: I couldn't outsmart it, I couldn't out-achieve it, I couldn't develop a plan to overcome it, and I couldn't buy a solution. I was helpless, I was broken, and I was humbled by how truly powerless I was when it came to matters of life. I don't consider myself an emotional person, but I found myself having sudden, uncontrollable bouts of sadness that welled up from deep inside me and erupted like an uncontainable rushing wave. The tears that flowed from my eyes didn't do the pain any justice, and my wife cried herself to sleep so many nights I became used to having a damp pillow.
We were physicians being treated by brilliant physicians who worked for a renowned hospital in New York City. Yet despite all of their expertise and resources, the one thing I wanted to know was, "What can we do to fix this?" The non-negotiable answer always was, "Nothing." In fact, the first question every doctor we saw asked was, "Have you considered an abortion?" It was almost as if life was only valued if life fit into a box medicine defined. When we told our physicians that we prefer not to, the response was universal: they looked down to the ground and tried to stop themselves from shaking their heads. They reluctantly accepted what they regarded as the senseless choice. Over time, the advice from outsiders began to get to me. Logic began to take over. It said, "Let's think about this rationally. What really makes more sense here?" I can even remember consulting a trusted faith leader on the matter when I began to seriously think an abortion would end our suffering and be the "right" thing to do. I asked them, "When you put all the variables together, is it wrong to have an abortion?" The faith leader quickly said, "No! Go ahead and do it. Of course it's not wrong. End your suffering now."
I remember praying to God and asking Him to judge me only and to leave Chanelle alone if we go ahead with the abortion. Despite what all the experts were telling me, I felt confused. I felt not myself. I felt a type of uncertainty I had never felt before—as if I could never be at peace. I wavered incessantly between angst and sorrow. I couldn't sleep and was restless at rest. I can remember the Thursday night when I came back from Bible study and sat down in our bedroom in an attempt to get some peace of mind. It appeared that my internal confusion was reaching a breaking point, and I began to feel ill. I felt afraid and overwhelmed even though I was a grown man sitting in the safety of my bedroom. It is then that I heard a soft, quiet voice that asked me one question: "If you do go through with this, what separates you from a non-believer?" Immediately, all the confusion went away. I felt peace. I had my answer. I was clear that whatever lay ahead of Chanelle and me, we were to stay the course and not abort Charley. The big question then became, "What now?"
For one, I stopped relying on myself and I turned to God. I accepted that Charley was sick, and I accepted that she might die in the womb or live to term and have a life that remains uncertain. I accepted that what was happening was a once-in-a-lifetime event, and serving a sovereign God means everything falls under His providence. I accepted that medicine told me how but only God knows why. I fasted routinely, listened to as many sermons on hardship as I could, and read the Word for hours and hours. I searched through the pages of my Bible looking for an answer for how God can be sovereign and allow suffering. During this time, I prayed more than I ever had before, and I recruited church members and family to pray with me. I didn't know if I should pray for a miracle, divine strength to carry us through, or another breakthrough, but no matter what I did, all I got was silence. As time moved on, Chanelle's health went from barely OK to sick enough where she had to go to the hospital. This teetering went on for weeks, and it felt like our lives were a rollercoaster. On Monday, it was business as usual, and on Tuesday, she was in labor and delivery for several hours. The process was day-by-day, and we leaned on each other when one of us felt too weak to press ahead. Then, Chanelle's blood pressure became a problem. She would have bouts when it shot up and gave her headaches. With each serial ultrasound, Charley's heart was looking more and more unstable and likely to require surgery within the first few weeks of birth. If Chanelle's blood pressure continued to be a problem, she would have to be hospitalized for weeks to safeguard her health as well as Charley's. Therefore, by the beginning of May, our doctors began making tentative preliminary plans for an anticipated delivery in August.
And then it happened. On another visit because of elevated blood pressure, the doctors did an ultrasound. On May 9, 2012, Charley's heart stopped beating and our daughter died. Chanelle and I never had to decide because a decision was made for us. On the one hand, we were distraught because our first child was now gone. On the other hand, we had some sense of closure to an arduous ordeal of suffering that lasted for months and brought both my wife and I to our limits. This was the biggest and most painful test of faith either of us had ever experienced, yet to this day, both of us will tell you that there was never another point when we were that close to The Lord. Certainly, we still think of Charley and May 9 will always be a day of reflection in the Sadaphal household. It will be a day when we remember what happened, when we remember how we felt, and we remember how God carried us through a valley of sorrows. We are therefore not grateful that Charley died, but rather what God revealed to us through our daughter's death.
As I endlessly searched the Scriptures looking for clarity and meaningful answers, I wanted to find the treasure chest of knowledge that revealed what God was doing in this world to make sense of our situation. I began to really understand the depths of verses like Genesis 3:15[29] and how, generally speaking, so much of the brokenness in our world—like natural accidents and genetic defects—curses our environment and corrupts our DNA. I began to understand that if our life, our marriage, and our family were defined by chance and mathematical odds, then there is no hope at all. I began to understand that if God is not working all things together for good, then all hope is lost. I began to understand that Charley and our suffering did not catch God by surprise, and the sovereign God who oversees everything already sent His son to solve the problem of death. I realized just having a loving God means He is not in control and just having a sovereign God means He may not have your best interest in mind; yet the Bible tells us that God is both loving and sovereign. I began to realize that because the ultimate answer—Jesus—already solves the problem of death, I am free to lean on Him who will walk me through my troubles. The essence of my hope in the face of death is resurrection. I understood that we were never meant to be airlifted out of the valley of the shadow of death, but to walk through it being comforted by the rod and staff of our Shepherd, the only desire of hearts.[30] I began to understand all of these things because of suffering.
As the weeks passed, I began to feel better, recognizing that being free of grief was not a betrayal of Charley, and that my love for my daughter was not defined by sadness. Truly, my understanding of Charley will never be complete, but day by day, as time moves forward, I become more and more aware that beyond the shadow of a doubt, Charley was not for nothing, our suffering was not for nothing, and the bedrock of our hope—Jesus, and what He did on the Cross—is not for nothing. I may not know your story, but rest assured that your suffering is not for nothing.
When my wife and I look back now and talk about Charley, instead of being mad and upset, we're grateful and we thank The Lord for carrying us through. Had Charley never happened, our faith would not have grown and our total reliance on God would not have happened. Our experience has validated the fact that hardship causes endurance, and endurance is what refines our faith. I look back and see that regardless of what I have done in the past, in my time of greatest need, God never, ever turned His back on me, and I in turn will not turn my back on my Lord and Savior. Charley taught me that there is only one ultimate truth in this world and that His name is Jesus Christ. He is the one who picked me up when I was down, and He is the one who extended His hand when my spirit was crushed and heavily burdened. The Holy Spirit is the one who now empowers my wife to speak to women who are considering termination and who carry a child who has been given a poor diagnosis. She intercedes and comforts these women as one who has endured such trials herself. Charley lit the fire of the engine that propels me forward to preach the gospel of Christ, teach the power and truth of God's Word, and raise up disciples who seek to grow and mature in their faith. I do these things because I want others to know this truth and to know the Almighty God who holds salvation in His hands. I do these things because I heard Almighty God use His megaphone during my time of suffering, and He revealed to me that when life gets brutally real, He may be silent, but He stands right next to you. I want others to know, honor, glorify, and worship this God. I do all these things now because I suffered and because I was crushed and broken into thousands of pieces. I do these things because I suffered and I tell you these things because suffering is not for nothing.
"But we glory in tribulations also: knowing that tribulation worketh patience; And patience, experience; and experience, hope: And hope maketh not ashamed; because the love of God is shed abroad in our hearts by the Holy Ghost which is given unto us." (Romans 5:3-5, KJV)
Join me next week for Part III of this episode where we take a closer look at the Book of Job.
Dr. C. H. E. Sadaphal
[1] John 15:20–27; cf. Romans 8:17
[2] Psalm 116:13
[3] Isaiah 53:3; cf. Ecclesiastes 7:2
[4] In addition, the Christian faith is built upon a theologica crucis, a theology of the Cross.
[5] Deuteronomy 29:29
[6] See Job 38–42
[7] II Corinthians 4:17
[8] Proverbs 3:12; Hebrews 12:6
[9] Matthew 5:4
[10] Ecclesiastes 3:1–4
[11] John 11:35
[12] Genesis 37:34
[13] R. C. Sproul, Reason to Believe (Grand Rapids, MI: Lamplighter Books, 1981), 140.
[14] Romans 8:28-30
[15] See Proverbs 3:5-6
[16] Galatians 2:20; cf. Romans 6:6; II Corinthians 5:17, II Thessalonians 2:13
[17] Matthew 5:10
[18] Galatians 5:22–23
[19] Romans 4:20
[20] Moreover, if faith was conditional on a certain response from God, then what does that say about the faith?
[21] II Corinthians 12:7–9
[22] Psalm 30:9; II Peter 3:9
[23] See Psalm 42:3
[24] Matthew 16:24; Luke 9:23
[25] Matthew 16:26; Mark 8:36
[26] Psalm 55:22. It is ironic that the word for burden in Hebrew (hab) is also the word for a lot that is given or a gift!
[27] Psalm 51:17
[28] Psalm 50:23
[29] "And I will put enmity between thee and the woman, and between thy seed and her seed; it shall bruise thy head, and thou shalt bruise his heel" (KJV).
[30] See Psalm 23