The series What Christians Should Know Volume II (#WCSK2) boosts your understanding and shows you how to apply biblical principles to everyday life. All Scriptures are taken from the New American Standard Bible unless otherwise noted. The biblical references are examples and are in no way intended to be exhaustive. Many of the ideas here build upon the series What Christians Should Know Volume I (#WCSK), which provides education on core beliefs and doctrines in the Christian faith. All the lessons are best used as a general guide as you engage in your own Bible study.
"Your word is a lamp to my feet and a light to my path" (Psalm 119:105)
How this biblical principle applies to your everyday life: Christians do not serve an impersonal God who is distant and far removed from us. The Lord is also our adoptive Father and, therefore, wants to have a deep, personal relationship with us. This realization persuades not only our vertical relationship with God but also our horizontal relationships with other adopted members of our Christian family.
Emphasis is added to the following Bible verses:
[God the Father] predestined us to adoption as sons through Jesus Christ to Himself, according to the kind intention of His will, to the praise of the glory of His grace, which He freely bestowed on us in the Beloved. (Ephesians 1:5–6)
But when the fullness of the time came, God sent forth His Son, born of a woman, born under the Law, so that He might redeem those who were under the Law, that we might receive the adoption as sons. Because you are sons, God has sent forth the Spirit of His Son into our hearts, crying, "Abba! Father!" Therefore you are no longer a slave, but a son; and if a son, then an heir through God. (Galatians 4:4–7)
For all who are being led by the Spirit of God, these are sons of God. For you have not received a spirit of slavery leading to fear again, but you have received a spirit of adoption as sons by which we cry out, "Abba! Father!" The Spirit Himself testifies with our spirit that we are children of God, and if children, heirs also, heirs of God and fellow heirs with Christ, if indeed we suffer with Him so that we may also be glorified with Him. (Romans 8:14–17)
What is the doctrine of adoption?
In a natural sense, adoption refers to rearing a child that is not yours. In the United States, adoption often involves a rigorous legal process after which the adoptive parent(s) assume(s) full legal responsibility for the child. Of course, the resultant personal reality of being an adoptive parent or child transcends a legal transaction because adoption is best characterized by novel relationships that are not only transformative, but also enduring. The principle of novel relationships also applies to the biblical doctrine of adoption. That is, in a supernatural sense, adoption refers to a sovereign act of God whereby He "adopts" those who have faith in Jesus[1] and makes them members of His family.[2]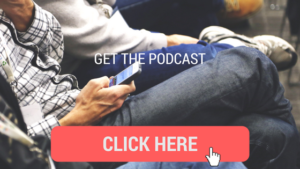 As adopted members of God's family, we are no longer orphans that are abandoned outsiders; rather, because of God's grace, we are made welcome members in the household of the Lord.[3] Adoption is a blessing that we receive because of what Jesus has already accomplished—namely, restoring a broken relationship with God and therefore allowing for closeness. Adoption thus transforms our relationship with our Father (God), as well as our fellow adopted brothers and sisters in Christ, as we are all members of the same family.
Paul labels those who have faith in Christ as "children of the promise" in Galatians 4:28 and clarifies in Romans 9:7–8 that the "children of the promise" are not the natural, biological descendants of the flesh. Rather, they are adopted children because of the sovereign choice of God, as Paul goes on to explain in Romans 9:9–18. The "sovereign choice" of God in our adoption means that God was not coerced to make an adoptive decision—He did so voluntarily with a purposeful and kind intention.[4] Sometimes, when human parents adopt, they may look for traits in a potential child that resemble their own. When a holy, perfect and sinless God adopts us, He makes the most radical choice possible by adopting fallen, imperfect sinners who, by their nature, want to revolt against God. Imagine adopting a dozen teenagers who you know will rebel against your authority, take you for granted and frequently forget to say thank you. This pales in comparison to what really happens when the Lord adopts us. The recognition that God took the initiative to adopt recalcitrant children directs us to reflect upon God's compassionate character and to glorify Him. Adoption thus animates us to praise "the glory of [God's] grace, which He freely bestowed on us."[5] Yes, our adoption does benefit us tremendously, but it primarily compels us to glorify God, who freely granted us an unmerited gift. It is the highest privilege to be adopted into God's family, and inherit all the rights associated with that new relationship.
So, how is adoption even possible? How can a holy God adopt sinful children?
Well, our adoption is possible because of faith in Jesus Christ. Galatians 3:26 says, "For you are all sons of God through faith in Christ Jesus" (emphasis added).[6] [7]
During our natural lives, the Holy Spirit works in us so that we profess faith in Jesus, and this profession of faith assures our membership in God's family.[8] So, adoption is a spiritual gift that God bestows because of Christ, and generally speaking, there is not any spiritual gift that God bestows outside of Christ. Our adoption is always in Christ, and because we are in Him we are in God's family and joint heirs with Jesus.[9]
Jesus is also the one who validates our adoption. What does this mean? A mature Christian does not simply believe in a fairy tale of a magical God in the sky that they call "Dad." Rather, when we look to the historical, real-life Person of Jesus, we see what God has already done through the life, death and resurrection of the only begotten Son. Hence, the familial dynamic of the Father sending the Son to seek and to save that which is lost[10] and to bring many "sons to glory"[11] is actualized in concrete reality. As we look to Christ, He is the one who, in turn, points us to the Father and invites us not just to call Him, "Lord" but also "Abba Father,"[12] a term of endearment.
Who is Jesus in our family? Jesus is the only begotten Son of the Father. In a sense, Jesus is our "brother,"[13] but He has that label with distinction. Hence, in Romans 8:29, Paul says that Jesus is "the firstborn among many brethren" and God predestines the elect to be conformed to the image of Christ (v. 29) and Christ alone. We are not to be conformed to the image of any of our other family members.
Of course, there are many people in this world who reject Jesus, do not have faith in the Messiah, and do not want to have a relationship with God. Members of this "family" are not adopted sons and daughters of God; instead they are "children of wrath."[14] In fact, when speaking to Jews that rejected Him, Jesus said those who do not love Him have a father that is not God—their father is the devil.[15]
Just to be clear, our adoption involves all three Persons of the Godhead. That is, we are loved by God the Father through Jesus in the Spirit.[16] This is the love that flows "down" from God to us. The Spirit, in turn, animates the love that we have for God and the countless others in our spiritual family.[17] This is the love that flows "up" to God. The ever-flowing love of God is transformative, and one of the first steps in the transformation is taking us from a place of abandonment to one of belonging. The apostle John tells of the depths of love our Father has for us when he writes:
"See how great a love the Father has bestowed on us, that we would be called children of God; and such we are." (I John 3:1–2)
It is clear then that while adoption is a doctrine, it is not mechanistic or legalistic in application. Adoption has to do with our relationship with God as our Father, who loves us so dearly that He calls us His children and treats us as such.
The benefits of adoption
Adoption changes our relationship with God.
Before adoption, we were enemies of God.[18] Now, through the death and resurrection of Jesus, there is no longer an immovable wedge that separates us from the Lord. Now, we do not have to bear the wrath of God. We no longer live under a curse, and the promise made to Abraham comes to the Gentiles by faith.[19] God can relate to us as His children who long to do His will because we are no longer slaves to sin but sons of God.[20] God relates to us as a parent that is sensitive to our needs, so He opens His ear and is responsive to our requests.[21] In prayer, He invites us to address Him not formally, as "Sir," but endearingly, as "Father."[22] The posture God takes with us is one of understanding and love instead of condemnation. This sentiment is expressed in Psalm 103:13–14:
"Just as a father has compassion on his children, so the Lord has compassion on those who fear Him. For He Himself knows our frame; He is mindful that we are but dust."
God assures us of a heavenly inheritance,[23] and He gifts us the supernatural comfort of the Holy Spirit.[24] The Holy Spirit leads us in our everyday lives.[25] He empowers us to turn away from the things we used to do[26] and pursue Christ. Paul writes beautifully about this in Ephesians 3:14–17 (emphasis added):
"For this reason I bow my knees before the Father, from whom every family in heaven and on earth derives its name, that He would grant you, according to the riches of His glory, to be strengthened with power through His Spirit in the inner man, so that Christ may dwell in your hearts through faith."
As the saying goes, "like father, like son" because the scripts people follow are tremendously influenced by their families. This is apparent as the family has been the primary social unit since the beginning of time. Indeed, who our relatives are and the dynamics of our family life have a huge impact on the person we become. Sons tend to imitate dads, daughters tend to be like moms, and certain traits and ways of thinking become pervasive amongst close relatives. So, as members of God's family, we begin to imitate Jesus in His actions, His conduct and His character.[27] Adoption thus means that in our family, we are called to be "holy and blameless"[28] and appear "without blemish" in the midst of a world that is twisted and obstinate.[29] Our good works should honor our Father as well as reflect the light of God in word and deed to those around us. I can't speak for God, but I can speak as a natural father when I say it delights me if I hear my son say, "I want to be like you." I can only presume that when we yearn to be holy like God that this delights the Lord. That is the lasting impression that our heavenly Father bestows upon us: the imprint of the family likeness that fuels our impulse toward godliness.
So, if we were to think about adoption in a natural sense, let's say that a couple adopted a female orphan from the other side of the world. Let's name this imaginary girl Hannah. Before the couple adopted Hannah, she would be a stranger to them, she would have no relationship with them and there would be no sense of obligation. Then, when they go through with the adoption proceedings and bring Hannah home, the entire dynamic changes—the relationship changes drastically. Now, this young girl is no longer an "alien" or a "foreigner," but their daughter. They love her and treat her as a biological daughter, and she now is entitled to all the benefits of being theirs. They tend to her needs and lead her into maturity. They also correct and discipline her (just like God chastises us[30]), not to spite her, but for her own good, so that she knows what her parents require of her. As Hannah grows and conducts herself more and more like an upstanding woman, this will persuade people to say, "Her parents did a great job of raising her." Hannah will reflect upon her life and realize that, had her adoptive parents not sought to have a relationship with an orphan, her life would have been drastically different. The love and grace—and perhaps one of the highest forms of grace—that are manifest in adoption compel Hannah to view her adoptive parents in a whole new light: one that highlights honor, respect and adoration. The love in the relationship with her adoptive parents would most certainly transform her sense of self. This new identity would change how Hannah sees the world and how she interacts with others.
Adoption changes how we relate to ourselves and our world.
When the Son (Jesus) began His public ministry, the Father said, "This is my beloved Son, with whom I am well pleased" (Matthew 3:17). Jesus was sent into the world to fulfill the mission that the Father sent him on. This mission was to redeem fallen humanity. So, throughout the natural life of Jesus, He understood that His mission was to do the will of His Father, who, in turn, delighted in Him.[31] So, for us, as adopted children, we are given the honor of participating in God's work and doing His will. We do these things because we are driven by the eternal love our Father has for us. Unlike Jesus, our lives will not demonstrate perfect obedience, but, like Jesus, our Father delights in us. This love is unbreakable, so other people and circumstances do not control our inner sense of peace. Being loved by God means we are thus free to love others and not respond to the world with bitterness, enmity and strife.
Particularly, we have a newfound liberty as children of God. We may have been in an old family where secular values, sin and licentiousness reigned supreme. Now, we are free from the control of old persuasions. We are free to obey our Father and glorify the Son who has set us free to live for Him. Adoption thus informs how we see ourselves in the world, a place that upholds "family values" that are divergent from God's "family values." We find ourselves moving farther and farther away from worldly values because we don't see ourselves as people who cherish alien principles. We are free not to conform to things just because they are "popular."
I always found II Timothy 3:12 to be one of the more unsettling verses in the Bible. It says, "Indeed, all who desire to live godly in Christ Jesus will be persecuted." So, when we look at the life and tribulations of Jesus, we no longer do so with a sense of disassociation. Rather, as joint heirs with Christ, we see our life and our Christian experience as privileged if we suffer as Jesus did. Truly, it was necessary for Christ to suffer so that He would be glorified.[32] And so we also, as children of God, "suffer with Him so that we may also be glorified with Him."[33] Practically speaking, then, adoption changes how we think about our life because we expect persecution and expect trials just as Jesus did. Yet, we are honored to walk in the same steps that Christ did, knowing that He will give us the strength to endure tribulations. In the family of God, we all have a common sense of trust in Christ, who enables us to press on in spite of contrary winds. Surely, if you are not in God's family, then suffering has no meaning. It happens "just because" or due to things beyond our control, like war, happenstance or interpersonal strife. As children of God, suffering is never for nothing, and it always has meaning. When God corrects us, the suffering is out of love. When God isn't correcting us and suffering is a trial, it trains us to be more mature. Again, our Father is allowing something to happen because He loves us and wants to equip us through adversity.
Adoption changes how we relate to others.
Our relations change because other people now aren't just "Mr. Jones" and "Mrs. Smith." Rather, our relationship with other family members is one of intimacy because they are our close spiritual relatives. This helps to explain why, on several occasions in the New Testament,[34] the writers address other believers as "brothers" and "sisters." The fact that we are all members of the same family has its fullest expression in the church, the unified body of Christ. In a New Testament epistle, Paul even specifically encourages Timothy to treat other church members like family rather than in an impersonal manner.[35] The concept of the church as a family clarifies how the church should ideally operate: with multiple people, each doing unique things, all working in unity toward a common goal.
Furthermore, an experience of the adoptive love of God opens our hearts to others in the world who lack fathers and who are symbolic "orphans" in that they have been abandoned or disenfranchised. The world is a fallen place that often switches the price tags on some core values. Hence, we often embrace a system that elevates the strong, but marginalizes the weak. Adoption changes how we relate to others in this matter because we remember that, had it not been for the grace of God rescuing us, we would forever be spiritual orphans doomed for damnation. Had it not been for God's unmerited favor, we wouldn't have a spiritual family and all its privileges. Adoption changes how we relate to others as we now extend the same unmerited favor to those who are fatherless (both literally and figuratively)[36] in imitation of the Lord.
Adoption also changes our loyalties. Adoption informs allegiance that is ecumenical, not denominational. Adoption informs a sense of neighborly love that transcends tradition, race, class, political affiliation and nationality. Adoption animates a sense of Christianity that is unified on a global scale, where all Christians are interrelated. We are brothers and sisters and are thus enmeshed in a cohesive web of mutuality, bound together by Christ. Being a child a God doesn't mean you seek to hang your own individual banner. It means you only seek to hang the banner that bears the image of the bloodstained Cross.
What this all means: The loving Father
In Luke 15:11–32, we find the famous parable of the prodigal son. I must admit I never liked the title of that parable because it distracts the reader's attention from the real hero of the story: the loving father. In that parable, a father had two sons, and one day the younger one said, "Father, give me the share of the estate that falls to me" (v. 12). The father obliges. The next verse then says, "And not many days later, the younger son gathered everything together and went on a journey into a distant country, and there he squandered his estate with loose living." So, it is clear that "loose living" left the son broke. The text then says:
"Now when he had spent everything, a severe famine occurred in that country, and he began to be impoverished. So he went and hired himself out to one of the citizens of that country, and he sent him into his fields to feed swine. And he would have gladly filled his stomach with the pods that the swine were eating, and no one was giving anything to him. But when he came to his senses, he said, "How many of my father's hired men have more than enough bread, but I am dying here with hunger! I will get up and go to my father, and will say to him, 'Father, I have sinned against heaven, and in your sight; I am no longer worthy to be called your son; make me as one of your hired men.'" So he got up and came to his father." (v. 14–20)
The father's subsequent response was priceless. Now, let us not forget, here you have a father whose son basically told him he wanted to leave the house and live his own life. In doing exactly what he wanted to do, the son found himself destitute, impoverished and in an estranged and vulnerable position. In a legal sense, the son got exactly what he deserved, and the "fair" thing to do would be to teach the boy a lesson by turning him away and forcing him to deal with the consequences of the choices he made. But the father didn't choose that course of action. So, when the son is near home but is still a long way off, the father sees him, and the text then says:
"[The father] felt compassion for him, and ran and embraced him and kissed him. And the son said to him, "Father, I have sinned against heaven and in your sight; I am no longer worthy to be called your son." But the father said to his slaves, "Quickly bring out the best robe and put it on him, and put a ring on his hand and sandals on his feet; and bring the fattened calf, kill it, and let us eat and celebrate; for this son of mine was dead and has come to life again; he was lost and has been found." And they began to celebrate." (v. 20–24)
The beauty of this story is that, in spite of everything that changed, the one thing that always remained constant is the relationship between father and son—that is, the father never stopped being a father because he understood that no matter what happened, his son would always be his son. Sin, separation, misfortune and the son's "loose living" did not change that core relationship. In terms of the doctrine of adoption, our heavenly Father relates to us in a similar way. Our heavenly Father is the one who invites us to say, "Abba Father" because He will always be the one who tends to our needs like a caring parent. So, even if you have sinned, if you are in a season of tribulation or if you haven't spoken to God in some time, know and find comfort in the fact that your heavenly Father is not waiting to condemn you. He is waiting to comfort all of us when we confess and plead our adoption to Him because He never changes His role in our relationship. He never stops being our Father.
If God were just a remote, impersonal deity or great king, then yes, you would be a mere subject—someone who has forfeited all of their rights and has no business returning home to seek protection. But adoption reminds and assures us that, as God's children, nothing can forfeit our rights to our Father's protection. So, when we do repent and return to Him, He will feel compassion for us, embrace us, delight that we have returned and celebrate. In our prayers, when we say, "My Father, hear me," the doctrine of adoption reminds us of God's glorious grace toward us when He responds by saying to us, "Yes, my child, tell me… because you are mine."
Dr. C. H. E. Sadaphal
Bibliography
Grudem, Wayne. Systematic Theology (Grand Rapids, MI: Zondervan, 1994).
[1] Galatians 3:26
[2] John 1:12; I John 3:1–2
[3] Ephesians 2:19
[4] Ephesians 1:5
[5] Ephesians 1:6
[6] Notably, the concept of adoption is not exclusive to the New Testament. In the Old Testament, God chose Abraham, and his descendants referred to the Lord as "Father." Also see Psalm 103:13, Isaiah 43:6–7, and Malachi 1:6.
[7] Also see Ephesians 1:5. The decision to adopt you is made by God in eternity, before you are even born.
[8] In Reformed theology, there is a fancy Latin phrase—ordo salutis—that translates as "order of salvation." Basically, the ordo salutis says that that we are adopted into God's family after we are born again or regenerated. So, we are born again, which empowers us to profess faith in Christ, which then qualifies us to be adopted into God's family.
[9] See Ephesians 1:3–6
[10] Luke 19:10
[11] Hebrews 2:10
[12] See Mark 14:36; Romans 8:15; Galatians 4:6
[13] See John 20:17; Hebrews 2:12–14. In these verses, those who profess faith in Christ are called "brothers and sisters" by Jesus.
[14] Ephesians 2:2–3; c.f. Ephesians 5:6
[15] See John 8:41–44; c.f. Romans 9:8
[16] See Galatians 4:5–7; Ephesians 1:4–5
[17] See Galatians 5:22–23
[18] See Romans 5:10; I Corinthians 1:21
[19] Galatians 3:14
[20] Galatians 4:7
[21] Matthew 7:11
[22] See Matthew 6:9
[23] I Peter 1:4
[24] Luke 11:13
[25] Romans 8:14
[26] Romans 8:13
[27] Ephesians 5:1; I Peter 1:14–16
[28] Ephesians 1:4
[29] Philippians 2:15
[30] Proverbs 3:11–12
[31] Matthew 3:17; Mark 1:11; Luke 3:22
[32] Luke 24:26
[33] Romans 8:17
[34] For example, see Matthew 12:50; Romans 1:13; James 1:2; Philemon 1:2
[35] I Timothy 5:1–2
[36] For example, see Psalm 68:5 and James 1:18, 26–27. The Bible makes a clear case that orphans are a very vulnerable segment of the population, and they therefore warrant comfort in times of distress and well as assistance in a variety of forms. It is not every Christian's calling to adopt a child, but it is the calling of the church to care for orphans. This calling is driven by the grace God shows us in adoption.